After almost a year of kisses, fights and misunderstandings, Carla and Stella are finally together, engaged to get married and ready to travel the world. Time to take a look at the characters, their long and winding path to love, and the actresses who brought the characters to life.
1. The Characters
Carla Sophia Gräfin von Lahnstein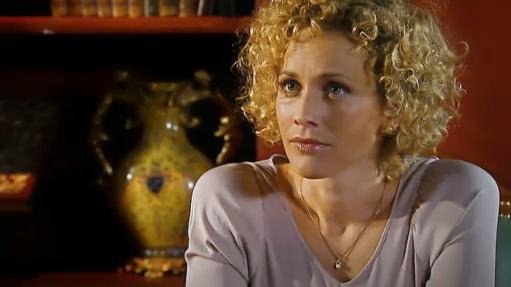 Carla is the oldest daughter of the late Count Johannes and his first wife Francesca von Lahnstein. She has five (half-) siblings: Ansgar, Leonard, Sarah, Nico and Constantin, who all lived at the family estate, castle Königsbrunn, at various times.
Carla has always been very interested in the fine arts and used to run her family's auction house before she got more involved with the other branches of the family business. She is also a very talented painter.
It was the painting that brought Carla together with Hanna Novak, then owner of the bar "No Limits". Hanna was looking for a gift for her boyfriend Lars and asked Carla to paint her. Soon, Carla and Hanna were more than just friends. It took a while before Hanna could accept being in love with a woman, but she eventually chose Carla over Lars. Their time together was cut short when Hanna fell down a flight of stairs and was badly injured. Even though she survived the initial injuries, she later died in Carla's arms from the aftermaths of the accident.
Up until then, Carla had always kept her sexuality a secret even from her family, and went as far as getting engaged to a man, Bernd von Beyenbach, for appearances' sake. After Hanna's death, though, it became more and more difficult for Carla to hide her feelings especially from her father. When Johannes finally found out about her sexuality and the fake engagement, he was so angry that he forced her to actually marry Bernd. But the charade ended when Carla was publicly outed by her brother Ansgar, who played a videotape of Carla in bed with another woman during a press conference.
After reconciling with her father and getting rid of Bernd, Carla found love again with Susanne Brandner, who she met soon after Susanne returned to Düsseldorf with her two adopted children Lisa and Paul to live with her father, Arno Brandner. For Susanne, who had only been with men before, it was love at first sight. They got married in a glamorous ceremony at Königsbrunn.
As a favour for Susanne, who wanted a child but could not carry one herself, Carla agreed to artificial insemination and got pregnant with her daughter Sophia. But Carla and Susanne soon faced marital problems, as Susanne started to grow closer to Lars, who had become a good friend of Carla's after Hanna's death and even volunteered to donate sperm so that Carla could get pregnant.
Even though Susanne decided to not act on her feelings for Lars, it put a strain on their marriage, which lead Carla to cheat on Susanne. They broke up even before Sophia was born, and got divorced a little later. After her relationship with Lars failed as well, Susanne left Düsseldorf again.
Now a single mother, Carla decided to focus on her daughter, her family and her work at the Holding, especially after her father Johannes died in a plane crash. But then her step-mother Elisabeth suggested to hire a new administrator for the castle…
Stella Mann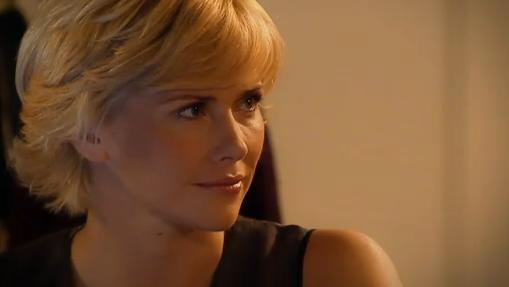 Stella came to Düsseldorf to visit her cousins Gregor and Christian, who she had not seen in ages as her family moved to Denmark when she was still a child. Stella is a skilled hotel manageress, which prompts Elisabeth von Lahnstein to suggest her as the new administrator for Köngisbrunn…
Read on to find out what Carla and Stella had to go through before they finally got together…