When Jenny Hartmann transfers to her school, the life of shy singer Emma gets way more complicated than she ever expected…

About the show
"Hand aufs Herz" (which literally means "put your hand on your heart", but also "cross my heart") is set at a fictional high school in Cologne, Germany. Actress Vanessa Jung ("Verbotene Liebe", "Lady Pochoir") plays Beate "Bea" Vogel, a young teacher who returns to her former school for her first teaching job. Enthusiastically, she tries to re-establish the school choir, but soon faces some difficulties: Not only is one of her former classmates, who still blames Bea for her sister's disappearance a decade ago, also a teacher at the school, but Bea falls in love with Ben, one of her students.
Another one of Bea's students is Emma Müller. Emma comes from an unconventional family and is not exactly part of the "in-crowd" at school. She loves to sing, but is insecure about her talent and also suffers from exam anxiety and stagefright. But Bea quickly realizes how talented Emma actually is, and now it's up to Emma to come up with the courage and finally find herself, especially after she meets Jenny Hartmann.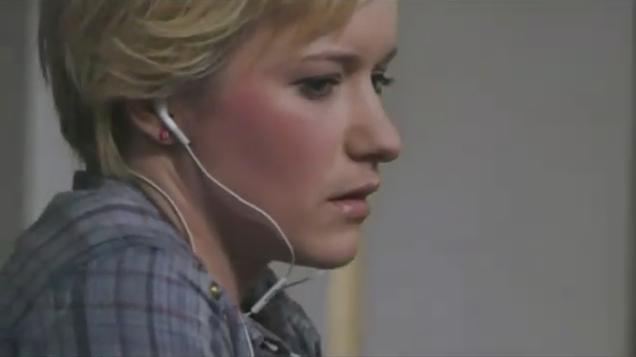 Emma (Kasia Borek)
Jennifer "Jenny" Hartmann used to live in London before she came to Cologne to stay with Stefan Bergmann, a business partner of her father, and his son Ben. Despite her youth, Jenny has got around in the world a lot. She seems self-confident and cool, but she never talks about the reasons why she moved to Cologne. Jenny is smart and could be a good student if she just gave it a try, but she is more interested in having fun and enjoying life…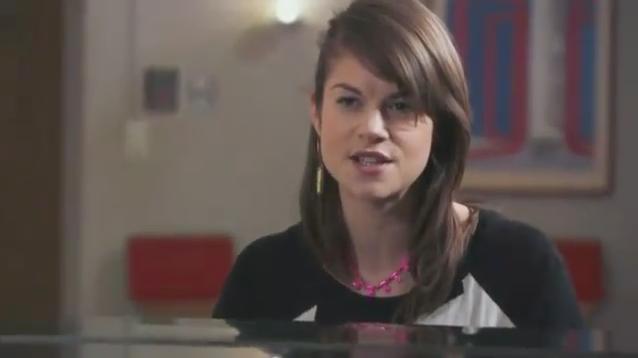 Jenny (Lucy Scherer)
Emma & Jenny
Emma and Jenny meet on Jenny's very first day at school and seem to hit it off right away. Emma even asks Jenny to join STAG, the school choir, but Jenny decides to join the Volleyball team instead.
When Emma's best friend Hotte, who is (also) intrigued with Jenny, asks Emma to help him to get to know her, Emma is reluctant at first, but eventually agrees. Hotte blows his chance, though, as he is too nervous. Still, he doesn't give up. When Sophie, one of their classmates, disappears, Hotte suggests to have a séance to find out about Sophie's whereabouts. (Clip 1/ Clip 2) He asks Jenny to join them, and she agrees, but only if Emma writes a paper for her in return. (Clip 1 / Clip 2) Unfortunately, Emma makes a mistake and, instead of writing a paper on Martin Luther King, writes about Martin Luther. (Clip) Jenny gets a bad grade and is mad at Emma because she thinks that Emma did it on purpose. (Clip)
When Jenny learns that the members of the choir take part in a singing contest that includes prize money of several thousand Euros, Jenny sees this as the perfect opportunity to take revenge. She signs up for the contest as well, and much to everybody's surprise, manages to win. It turns out that Jenny was a child star and is still a very good singer. (Clip |Clip 2)
Even though they are disappointed about losing the contest, the choir members agree that they should win Jenny over for the choir, and they pick Emma of all people to talk to Jenny. Of course, Jenny declines. Instead, she donates her prize money to the Volleyball team for a new beach volleyball court, and is made team captain. (Clip) But much to her surprise, the headmaster orders both the volleyball team and the choir to scoop the earth for the court themselves. (Clip)
Meanwhile, Jenny and Emma collide again, but this time literally. When Jenny backs out of a parking space, Emma crashes into her with her bike. Fortunately, neither Emma nor Jenny are hurt, but Emma's bike and Stefan Bergmann's car, which Jenny borrowed, are damaged. In order to earn some money to be able to pay for the repairs, they both start to look for a job, and – sure enough – unknowingly apply for the same job at Saal 1, a local restaurant. (Clip)
While scooping earth for the volleyball court, the students make a horrifc discovery: human remains. To get over the shock, they all decide to go out for a drink together. (Clip) By the end of the evening, Jenny offers Emma a ride home. When they arrive at Emma's house, they start a conversation, and even manage not to fight for a change. After Emma has said goodnight and left the car, Jenny smiles while her eyes follow Emma on her way over to the house… (Clip)
More recaps:
Hand aufs Herz: Jenny & Emma – The Story So Far (Part 2)
Hand aufs Herz: Jenny & Emma – Something Special
For news, spoilers and episode recaps, check out this blog: All About "Jemma".
(Source: Sat.1 / Screencaps: Rosalie & Co.)